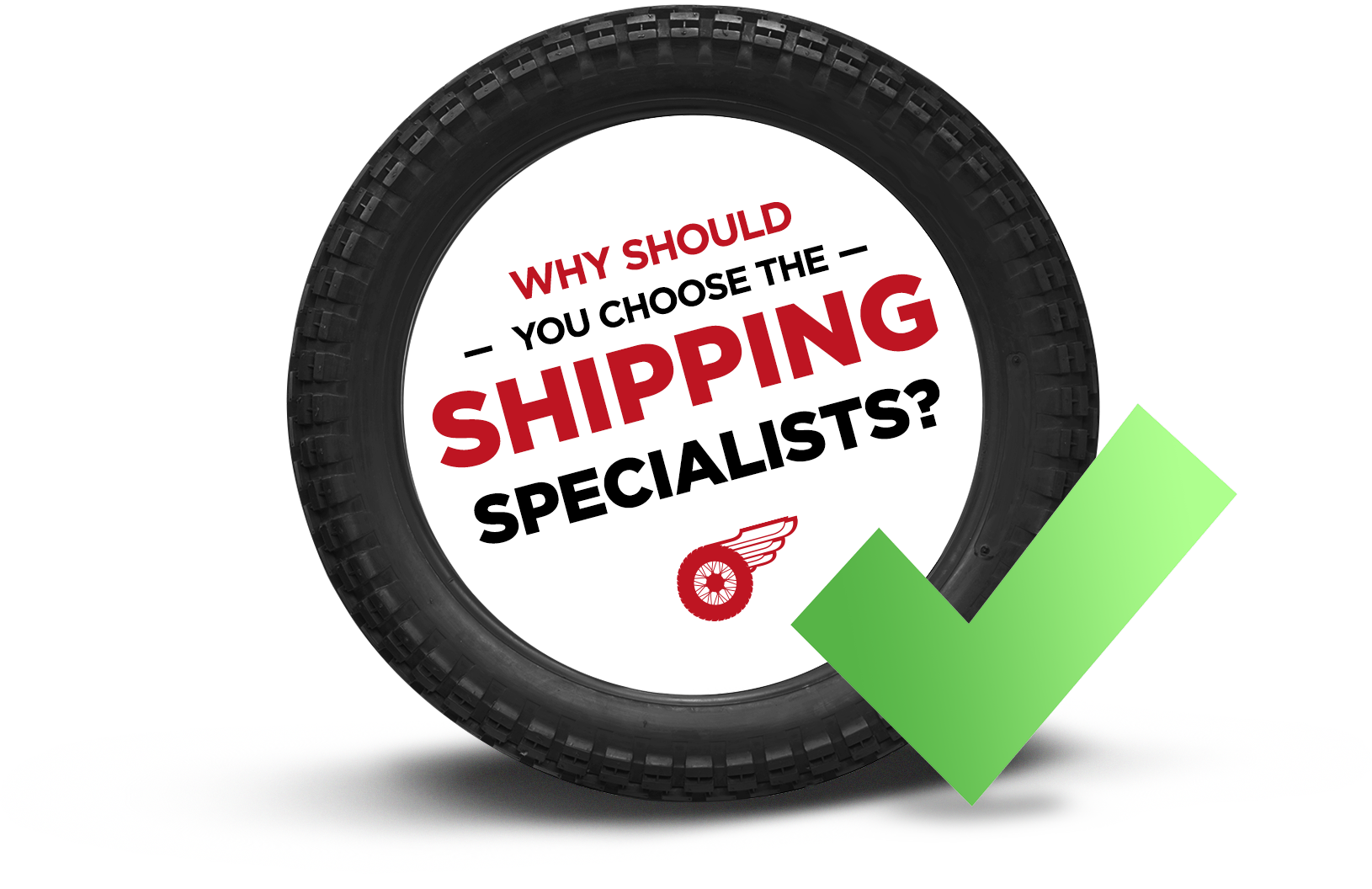 DEDICATED TO GOOD CUSTOMER SERVICE & THE VERY BEST RESULTS
Vehicles handled by people who truly understand the care & special handling that's required.
The Shippio team are motorcyclists and classic car owners
Extensive overseas travel experience with our own vehicles
Focus on attention to detail, professionalism, integrity & discretion
OUR PERSONAL KNOWLEDGE & EXPERIENCE HAS EVOLVED FROM THE VARIETY OF SHIPMENTS WE UNDERTAKE.
Shippio Motorcycle Shipments range from new motorcycles for BMW to overseas customers, airfreight of BMW R1200GSA motorcycles to Anchorage to ride the Trans American Highway, shipping of Harley Davidson Electra Glide CVO motorcycles for USA tours, import of classic motorcycles from overseas and the relocation of a £5 million Brough Superior collection from the UK to the USA.
Shippio Car Shipments have ranged from the airfreight of Bugatti Veyron (Plus spare Veyron!) for the Gumball rally, import of Aston Martins back to the UK for restoration, ocean shipment of British Minis to meet overseas demand and the relocation of entire car collections by container shipment for a customer's moving overseas.
Shippio Boat Shipments have ranged from a wooden steam ship from the UK to the USA and manufacturer yacht shipments to New Zealand.
Shippio Caravan Shipments have varied from the import of Airstream Caravans from the USA to the UK, the shipment of used caravans from Europe to New Zealand and the international shipments for a number of European Caravan manufacturers.