Looking to ship a Ferrari 250 GTO, a Ford Mustang 289 Fastback, an Austin 7, or other classic & collectors cars?
Remember that car you've dreamt of owning for years, possibly you are looking for investment or simply you prefer the charm and excitement of classic cars to newer cars. Our customers are sourcing higher quality and potentially cheaper vehicles overseas.
In recent times, classic and collectors cars have typically proven a better investment that the financial markets and aided by the fact that this is an investment you can use and enjoy instead of numbers on a screen. Some countries had specific models that were not offered to other territories so the only choice is to track a car down there. Overseas climates often mean that the quality and condition is far better than may be found elsewhere.
Our huge personal interest in classic cars has enabled us to become the experts at shipping these vehicles for our customers. From a Ford GT40 purchased in the UK for the USA, Porsche 356's and Mustangs from the USA to Europe and entire collections from Australia, USA or South Africa, Shippio are the classic and prestige car shippers of choice.
Classic cars may be procured through private sales, owners clubs, dealers, auction houses or internet forums. Please let us know if there is a specific car you are searching for and we will gladly put you in contact with our international specialists. If you've already found the car, we will gladly work on a shipping price to enable you to further negotiate on the sales price with the seller.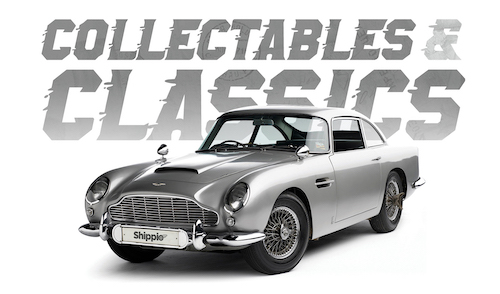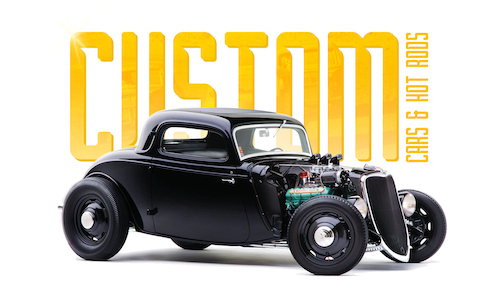 Do you need to ship a hot rod, kustom rides, lead sleds, low riders or rat rods? we're capable of shipping it to you.
The custom car and hot rod scene is as varied as the day is long. From Street Rods to Lowriders and pickups to vans, the Shippio Car team has shipped all. Our shipments of custom and hot-rod vehicles have varied from film cars, classic customs and project vehicles ready for customizing.
Custom and hot-rod vehicles tend to have far more complex transport requirements than standard cars. The care of the vehicle is of the utmost importance as the paint work and fabrications are typically one off designs which cannot be replaced.
The extreme size, dimensions and delicate paint work of these vehicles means they often require special handling to avoid damages in transit. The Shippio Car Team understand that this can include extended wheelbases, low frame rails and delicate parts so we are best placed to advise you on the safest and most cost effective solution to moving your custom or hot-rod car or truck by air, sea and road both internationally and within Europe.
We can move your overland vehicle to your overseas destination.
An increasing number of adventurous people are taking a career break or an extended holiday to travel long distances in their own vehicles from Land Rovers to Tuctuc's and lorry based overland vehicles. The Shippio Car Shipping team look after the shipment of your vehicle either to the start of your journey or returning home at the very end.
Overland & 4×4 vehicles are typically heavily customised to the needs of the owners. Shippio Car Shipping understands that this often includes roof tents, racks, jacks plus extensive luggage's and spares for the journey. Depending on where they are in the world, vehicles will be shipped by air, sea or road.
Container shipping is the preferred option as it enable cost effective shipping along with all of your luggages. The Shippio Car Team are experienced at carefully removing roof tents to enable the loading into 20' containers to enable cheaper shipping costs.