Looking to ship a Brough Superior SS100, Honda 400/4, Veteran 1914 BSA Sidecar or other Classic & collectors motorcycles?
Remember the motorcycle you have dreamt of owning for years. Possibly you are looking for investment or you simply prefer the charm and excitement of classic motorcycles to newer bikes. Our customers are sourcing higher quality and cheaper motorcycles overseas.
Over the last few years, classic and collectors motorcycles have often been a better investment than the financial markets. Furthermore, storage is easier as you can  fit up to 5 motorcycles in the same space of just one car.
It is widely known that some countries had specific models that were not offered elsewhere. Furthermore, overseas climates often mean that the quality and condition of the bikes is far better than may be found nearer to home.
Our own personal interest in classic motorcycles has enabled us to become the experts at shipping these bikes for our customers. Our classic bike shipments have included single bikes purchased in Japan or the UK, to entire collections from Australia, USA or South Africa. Shippio are the motorcycle shippers of choice.
We find that Classic motorcycles may be purchased through private sales, owners clubs, dealers, auction houses or internet forums. Please let us know if there is a specific motorcycle you are searching for and we will gladly put you in contact with our international specialists.
If you've already found the motorcycle, we will gladly work on a shipping price. You may like to use this to negotiate further with the seller?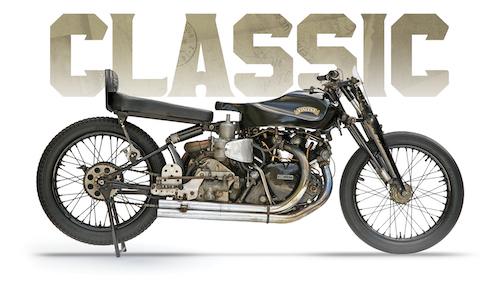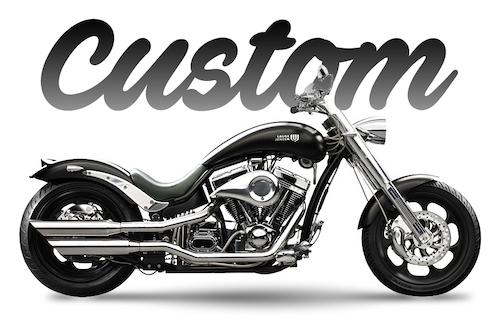 From Cafe Racers to Choppers, to Scramblers and Street Fighters to Flat Trackers. Shippo has shipped them all.
Custom motorcycles tend to have far more complex transport requirements than standard bikes. The care of the motorcycle
is of the utmost importance. Paint work and fabrications are typically one off designs which cannot be replaced.
The extreme size and weight of these motorcycle means they often require special handling to avoid damages in transit. At Shippio we fully understand that these bikes often have extended wheelbases, low frame rails and delicate parts. We are therefore well placed to advise you on the safest and most cost effective solution to moving your motorcycle by air, sea and road internationally and within Europe.
Shippio are the motorcycle shippers of choice for the top international custom motorcycle builders including Warr's Harley Davidson and Shaw Speed & Customs and our staff have moved motorcycles for Ace Café London, Krazy Horse Kustoms, Kevils Speed Shop and Orange County Choppers.
From the Iconic BMW R1200GSA, to a Honda C90, to a Harley Davidson Electra Glide and a CCM GP450, Shippio has shipped them all.
Adventure and touring motorcycles often have more creature comforts than other motorcycles to enable longer distances in the saddle. At Shippio Motorcycle Shipping we understand that this includes higher touring screens, luggage systems and fitted accessories. We also accommodate the clothing and extra equipment our adventure bike riders need for their journeys.
Depending on where your motorcycle is in the world, we will transport by air, sea or road in either motorcycle crates or vehicle shipping containers. For time sensitive motorcycle shipments, we always recommend airfreight. You may be surprised at how cost effective this can be.