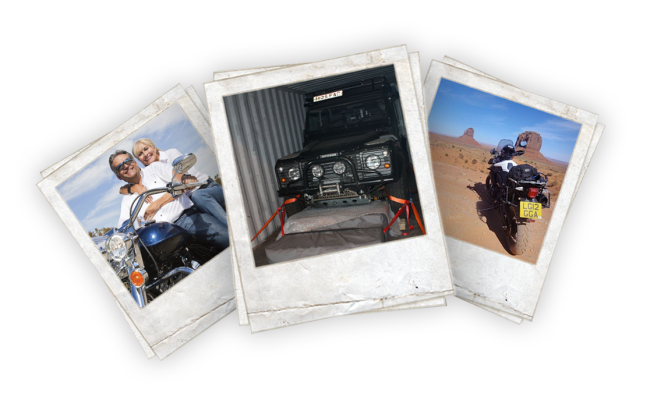 PREPARING FOR ADVENTURE?
Adventure traveller, cruising or touring overseas with your own car or motorcycle is often more cost effective than hiring, with the added benefit of riding or driving a vehicle already customised to your needs.
Whether you are a Tour Company arranging a tour requiring complex logistics or an Individual Traveller planning the trip or a lifetime, we have the know-how to get your car or motorcycle to where you would like it when you need it.
Travelling abroad with your own car or motorcycle customised to your needs can often be more cost effective than hiring. We find many people spend a great deal of time and money configuring their car or motorcycle only to find they are disappointed by hire vehicles. Please click here to see the list of hire vehicle pitfalls to be aware of.
WHERE YOU NEED IT. WHEN YOU WANT IT.
Our own vehicle travel experience, customer feedback and constant research means we have a wealth of information that we are always happy to share.
Not only can we help with the shipping, but we can also put you in touch with companies to assist you with the road insurance, breakdown and personal insurance to cover you abroad to give you the full peace of mind you need. Please get in contact for further details
Please remember that we handle vehicles for our world travellers with the same level and care as our irreplaceable classic shipments.
Please free to use our Information Centre and ask any questions.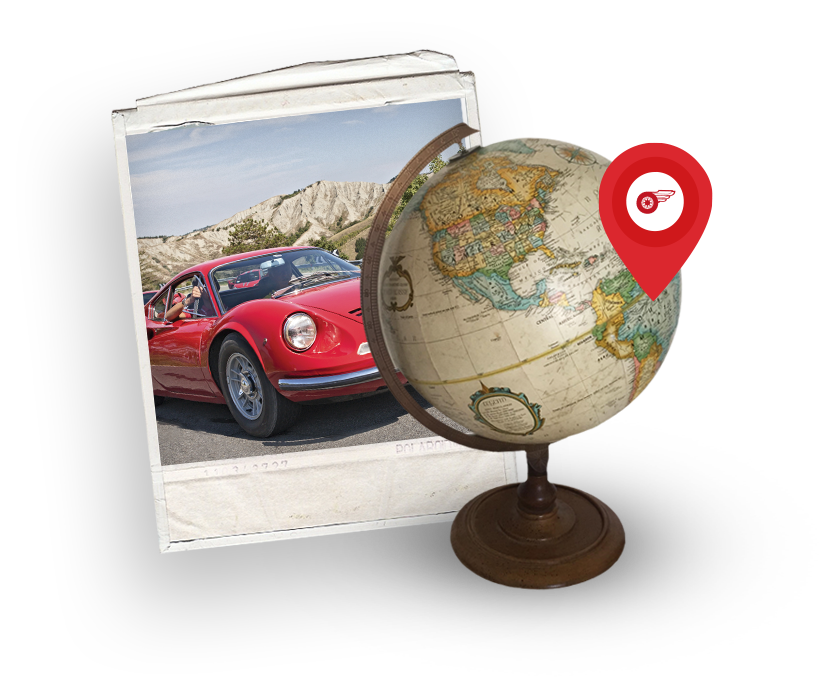 CAR & MOTORCYCLE SHIPPING FOR TRAVELLING OVERSEAS WITH YOUR OWN VEHICLE
Our world travellers range from adventure travellers looking to ride or drive the remoter and more untouched corners of globe, by motorcycle, overland vehicle or 4×4's, Cruisers looking to ride that iconic route, and sending your classic car to the other side of the world to take part in that Rally or trip you've been promising yourself for a lifetime.
We find that you don't have to have a Harley Davidson to ride Route 66, an enduro bike to ride the Trans Am Trail or a BMW R1200GSA to ride South America. These routes have been enjoyed by the most unexpected of vehicles, including Tuctuc's Honda C90's and classic motorcycles. Whatever your plans
Popular Epic Rides and Drives include: